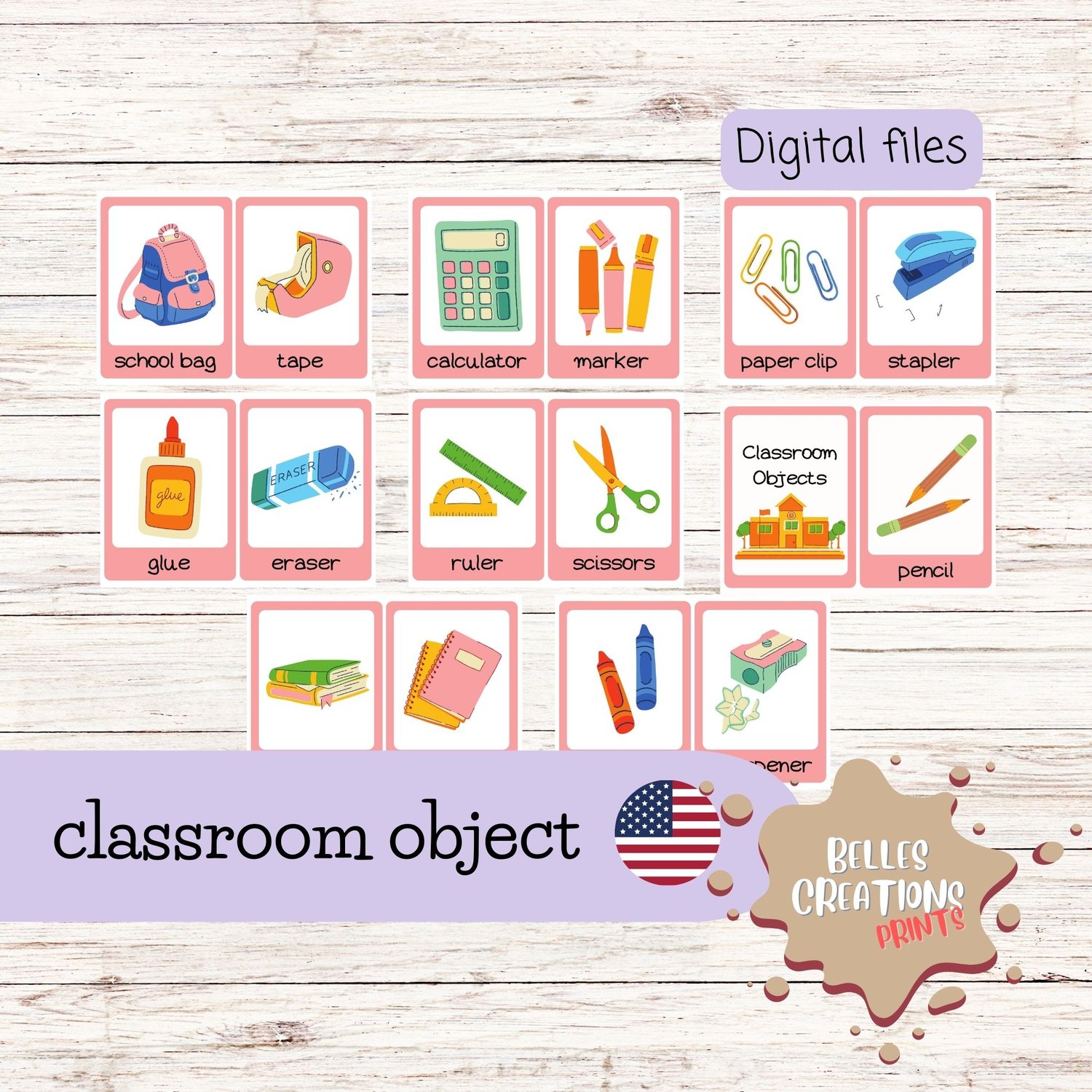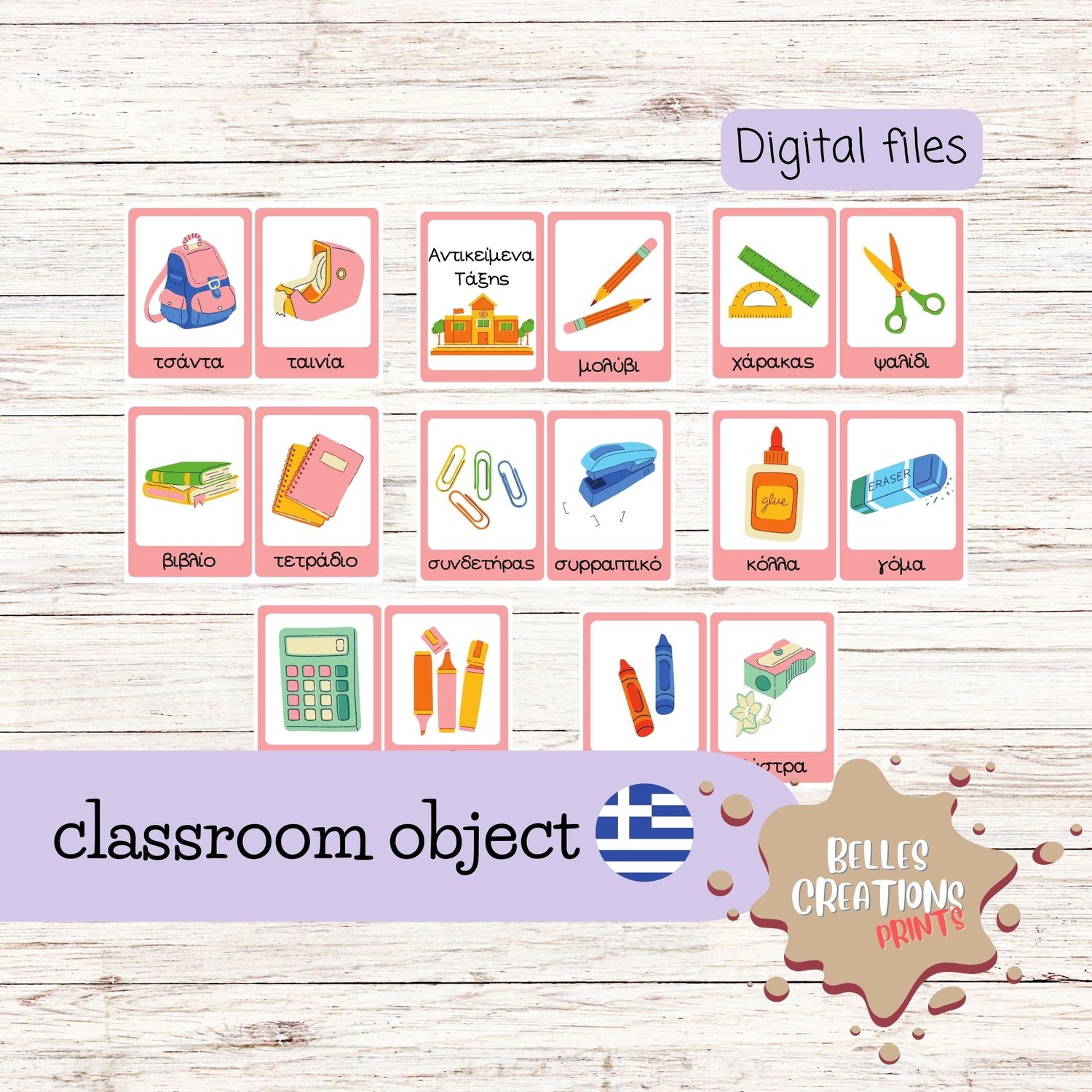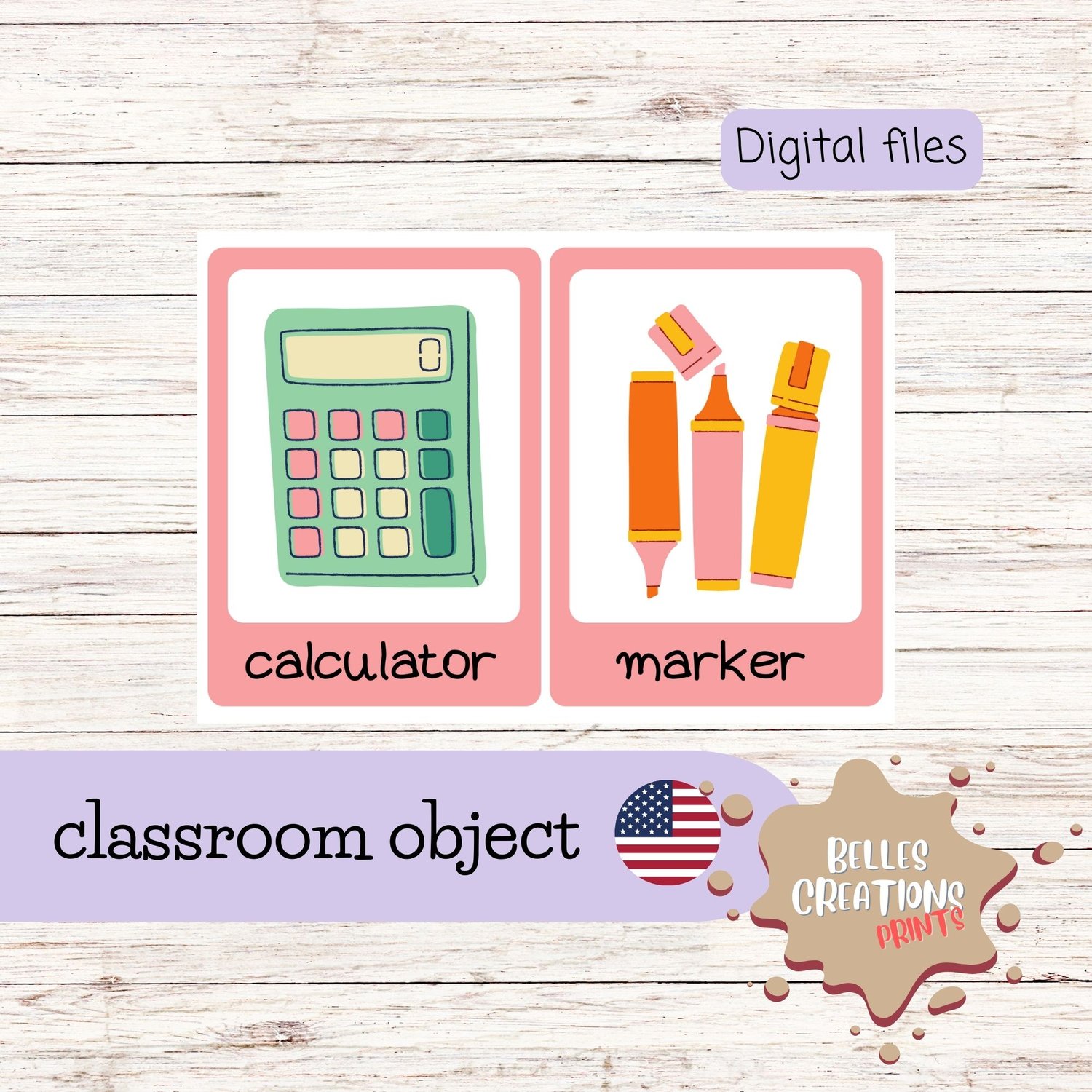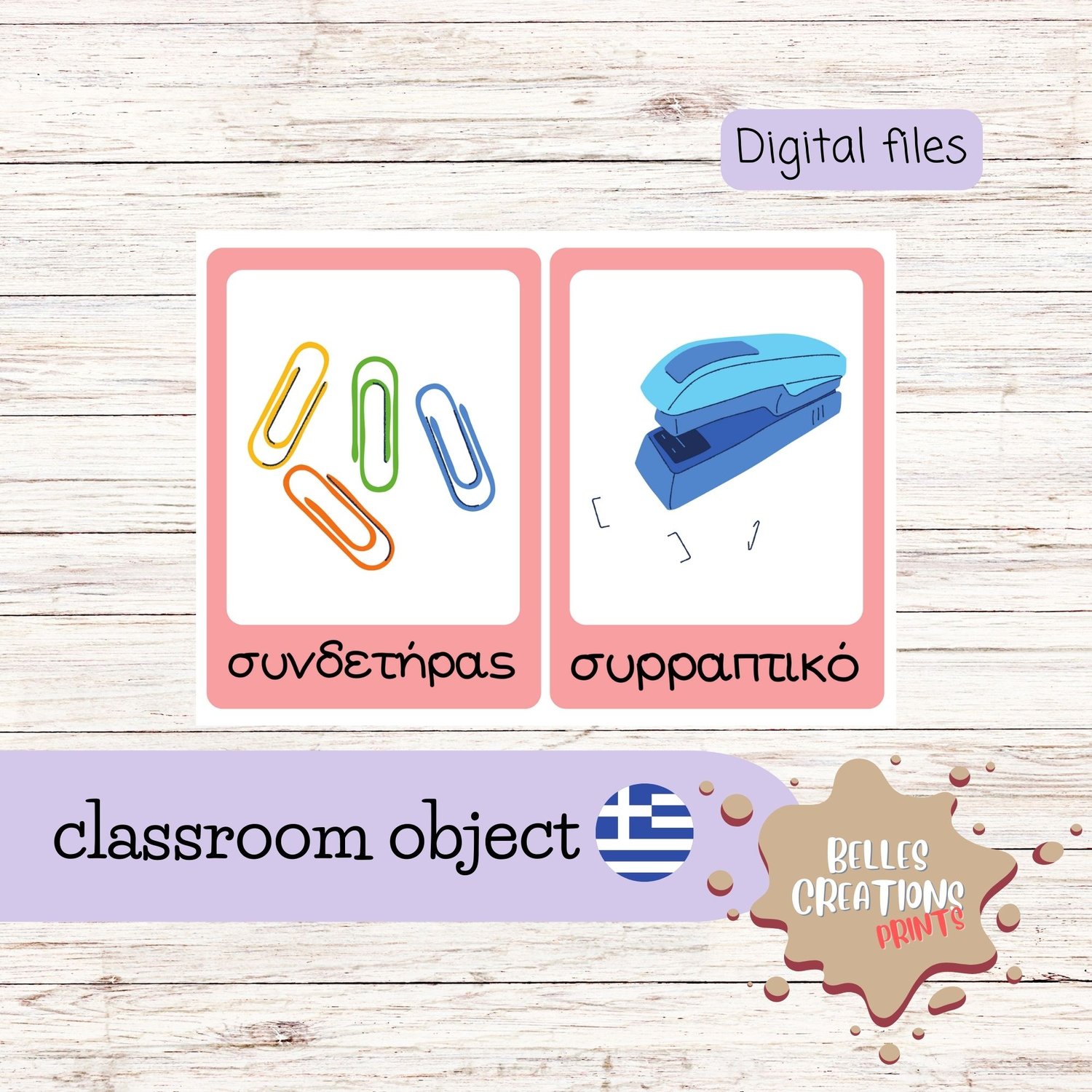 Pink Classroom Object Flashcards in 2 variations
On Sale
Get ready to learn and have fun with our Pink Classroom Objects Flashcards! These special cards will help you learn the names of things in English and Greek that you can find in a classroom. They are printed in a pretty pink color and have pictures of objects on them. Each card shows the word for the object in English and Greek, so you can learn both languages. You can use them at school, at home, or even when you're traveling. These flashcards will help you remember words, build your vocabulary, and improve your language skills. You can print them as many times as you want, so they are a great value for parents, teachers, and homeschoolers. Start learning and having fun with our Pink Classroom Objects Flashcards today!
You get a pdf file with 8 pages, each page includes 2 cards.
Take your printables to the next level of durability and enjoyment by laminating them! With our laminated pages, you can use your favorite printables over and over again without worrying about wear and tear.
When you purchase this item, you'll receive a digital download of high-quality PDF files via email. Please note that no physical product will be mailed to you.
The download link will be sent to your email after your purchase is confirmed. If you don't see it in your inbox right away, please check your spam or junk folder as it may take a few minutes to arrive.
Please note that digital downloads cannot be returned. If you have any questions, please contact us before making your purchase. If you experience any issues downloading your files, don't hesitate to reach out - we're here to help!
Please be aware that this license is for personal use only. You may print these cards for yourself or use them as a gift for someone, but you are not allowed to resell or use them for any commercial purposes. Thank you for respecting our copyright notice.