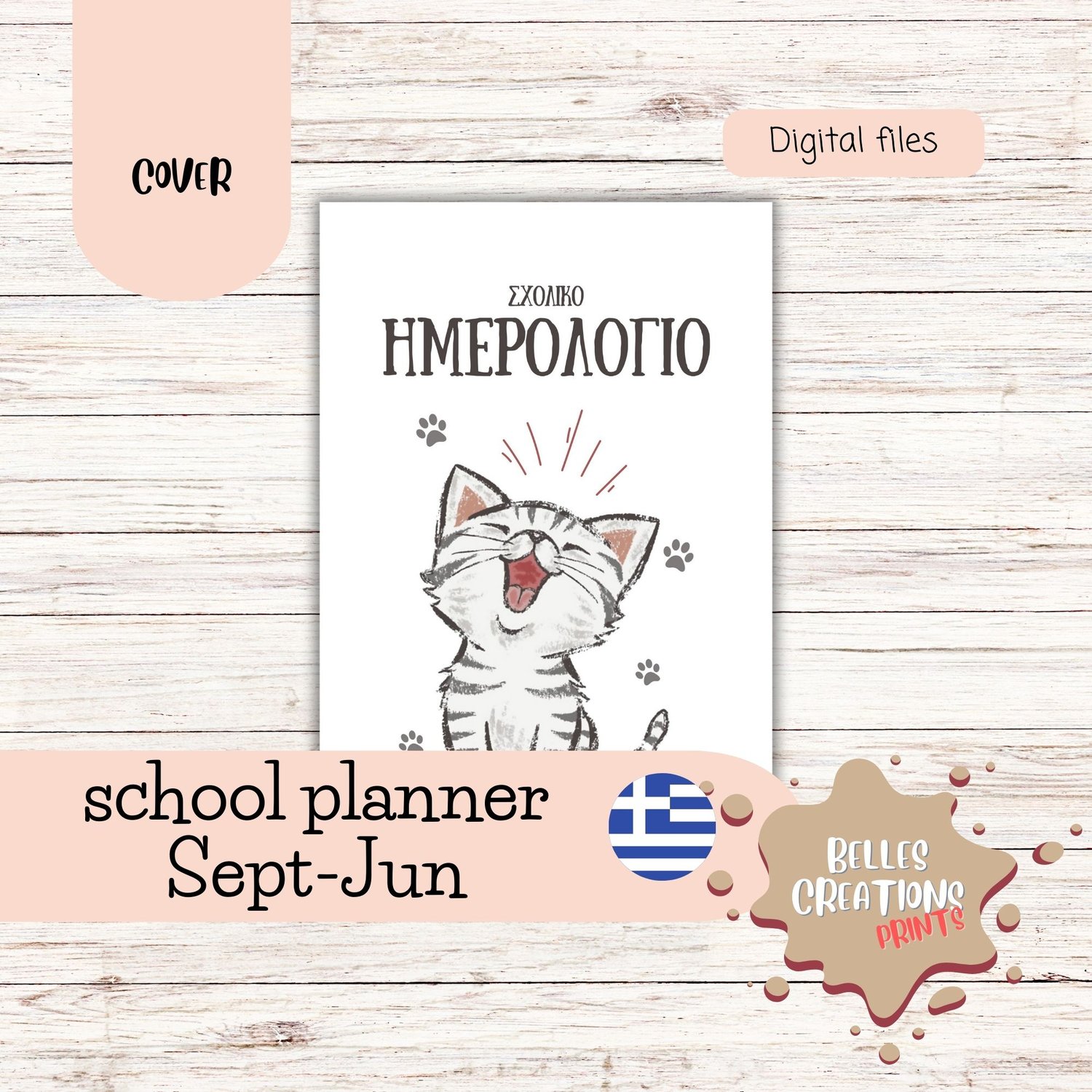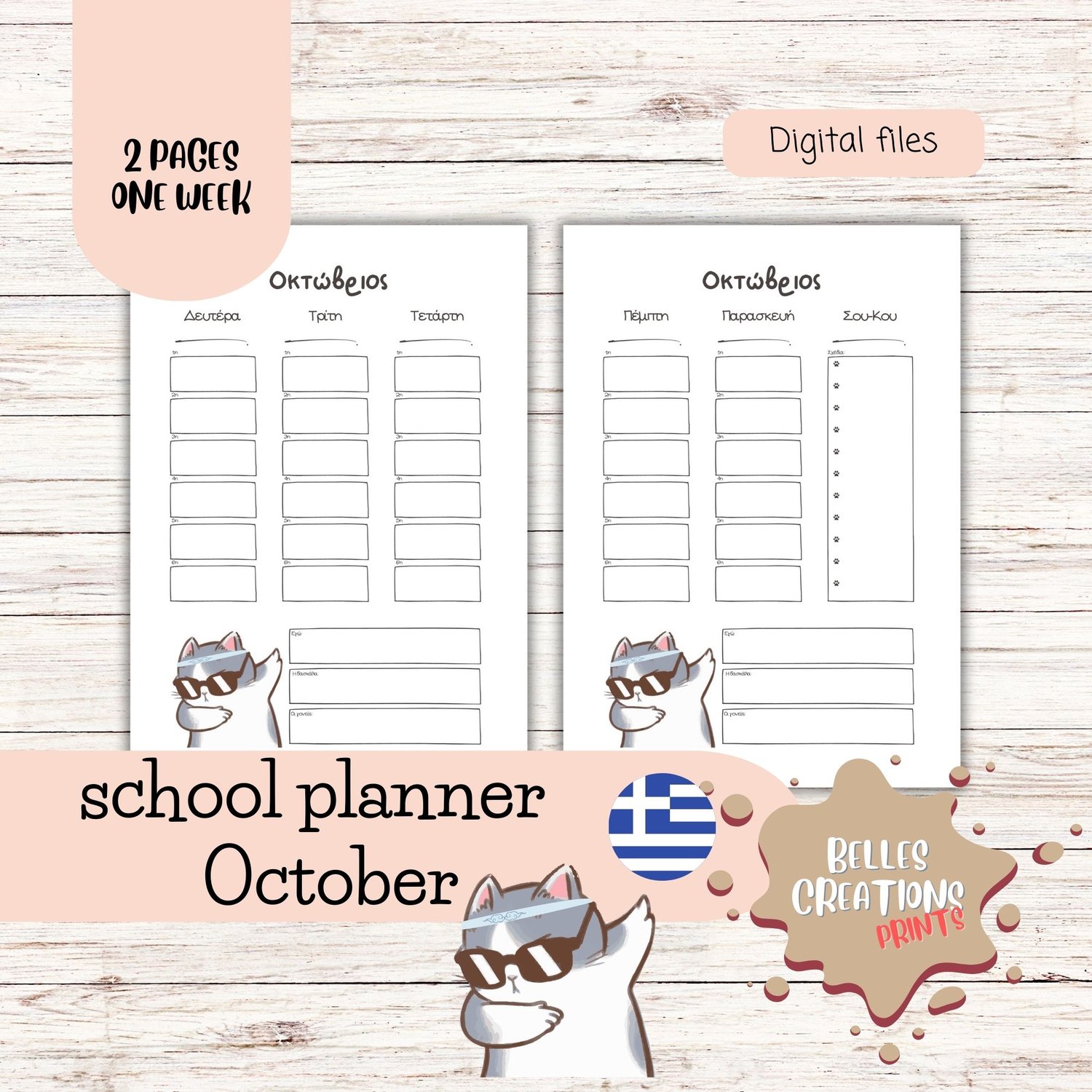 Free School printable planner September to June in Greek Language in A4 pdf
On Sale
🐱 Hey there, awesome Greek grade school friends! Guess what? We've got something super special just for you! 📅 It's a weekly school planner that's like a treasure map, and it comes with the cutest cat buddy ever! 🐾✨
Here's the scoop: Every 1st day of the month, you get a fresh new week in your planner. You can print as many as you want, so you'll have a whole book of amazingness for every month. 📚🎨 It's like creating your very own planner adventure!
You can fill it up with all your school things, draw your dreams, and even write down your super cool plans. And guess what else? If you're having a tough time at school, you can use your planner to talk about your feelings with your parents. They're always there to help! 😊📝
So, let's make this planner your magical tool for school success and emotions, with your adorable cat friend by your side every week! 🐱🌟 Get ready to shine and conquer your days, superstars! 🚀🌈
📥Instant digital download. Check your email after purchase. No physical product mailed. Any issues? We're here to help! 💌
📱 Follow us on Instagram for educational content and updates: @belles_creations_prints
🎁 Unlock your free monthly digital item and other exclusive privileges by becoming a member on our website! 
📝 Copyright Notice: Personal use only. Feel free to print for yourself or gift to someone special. Commercial use and reselling are prohibited.🌟📖🔍
Thank you for respecting our work! 🎨🚫