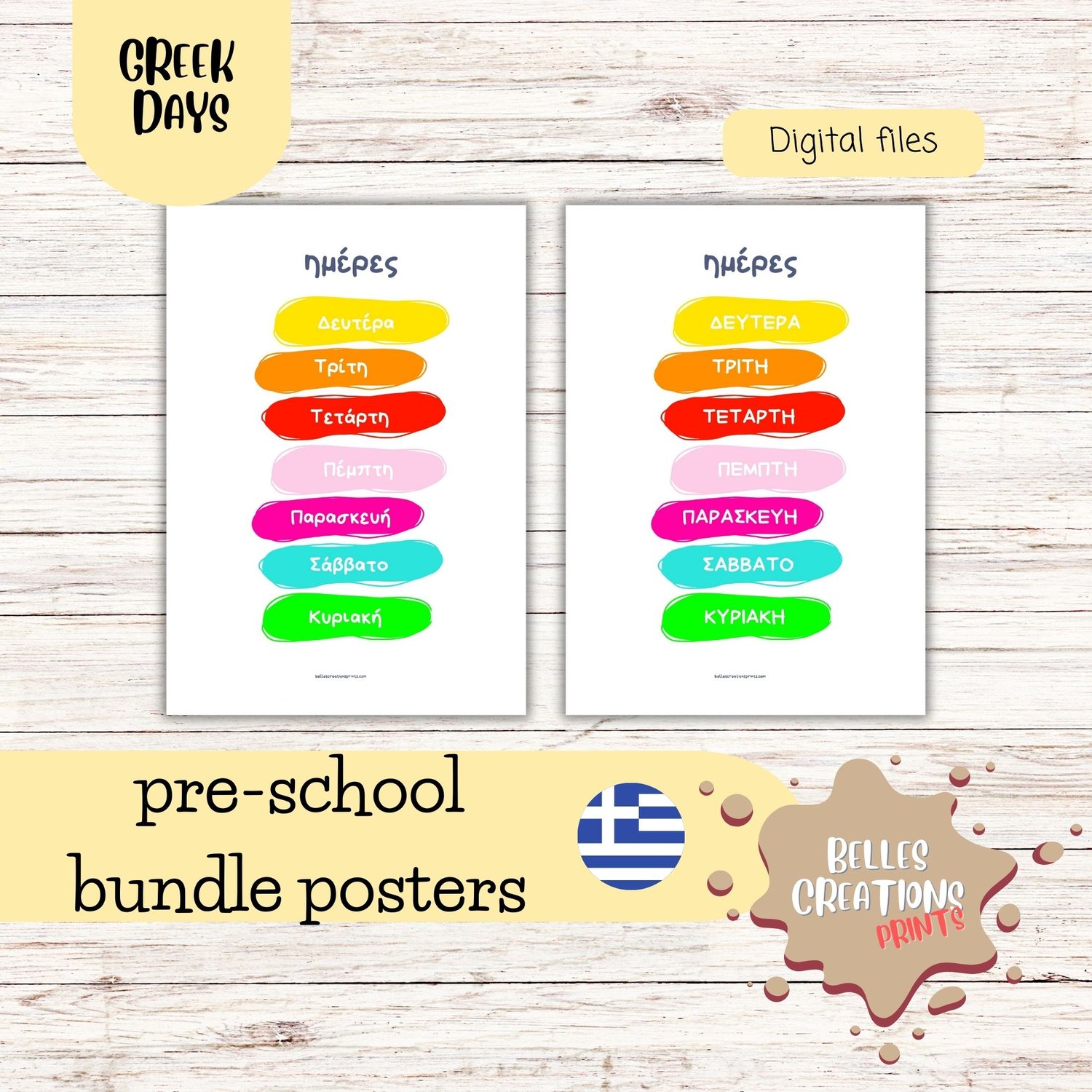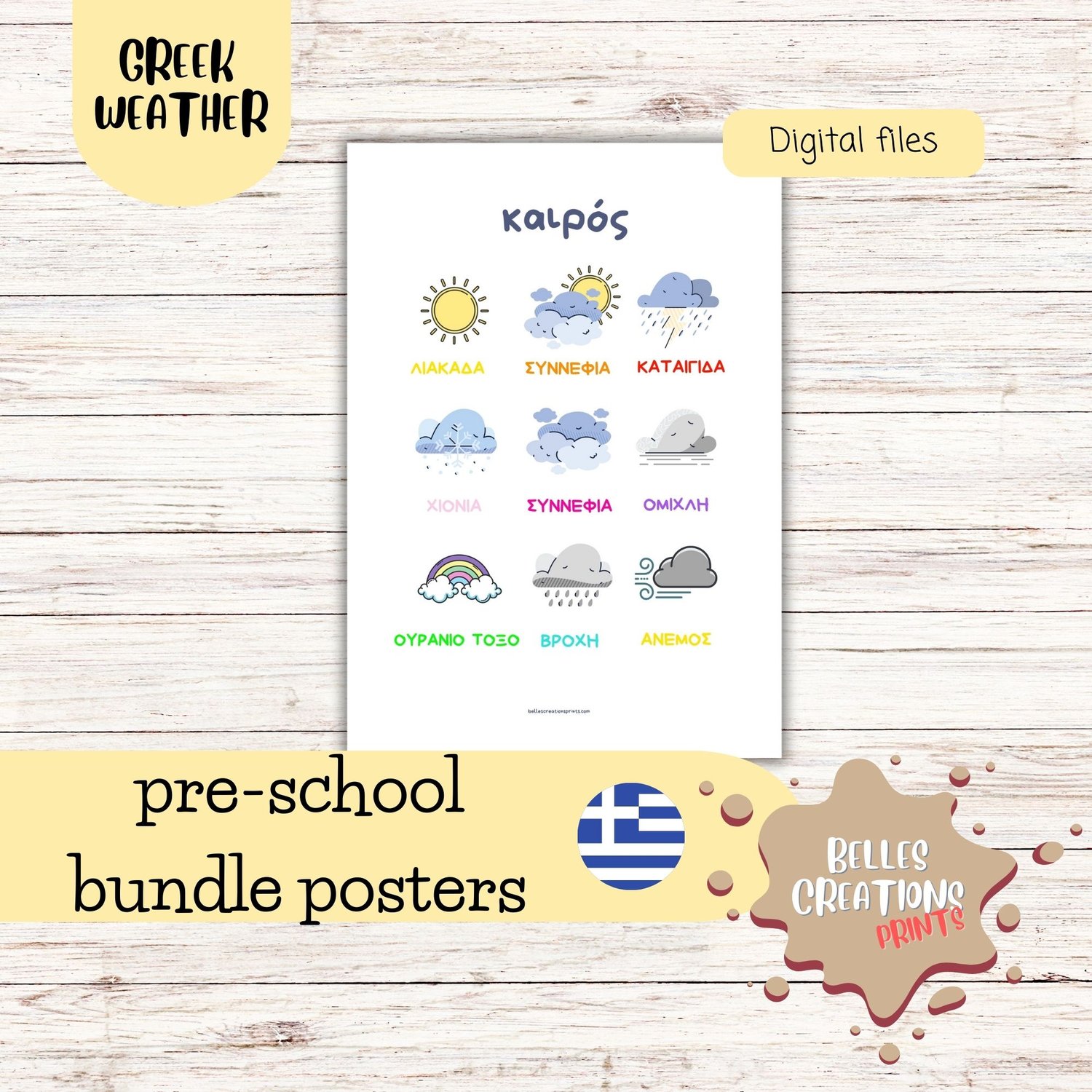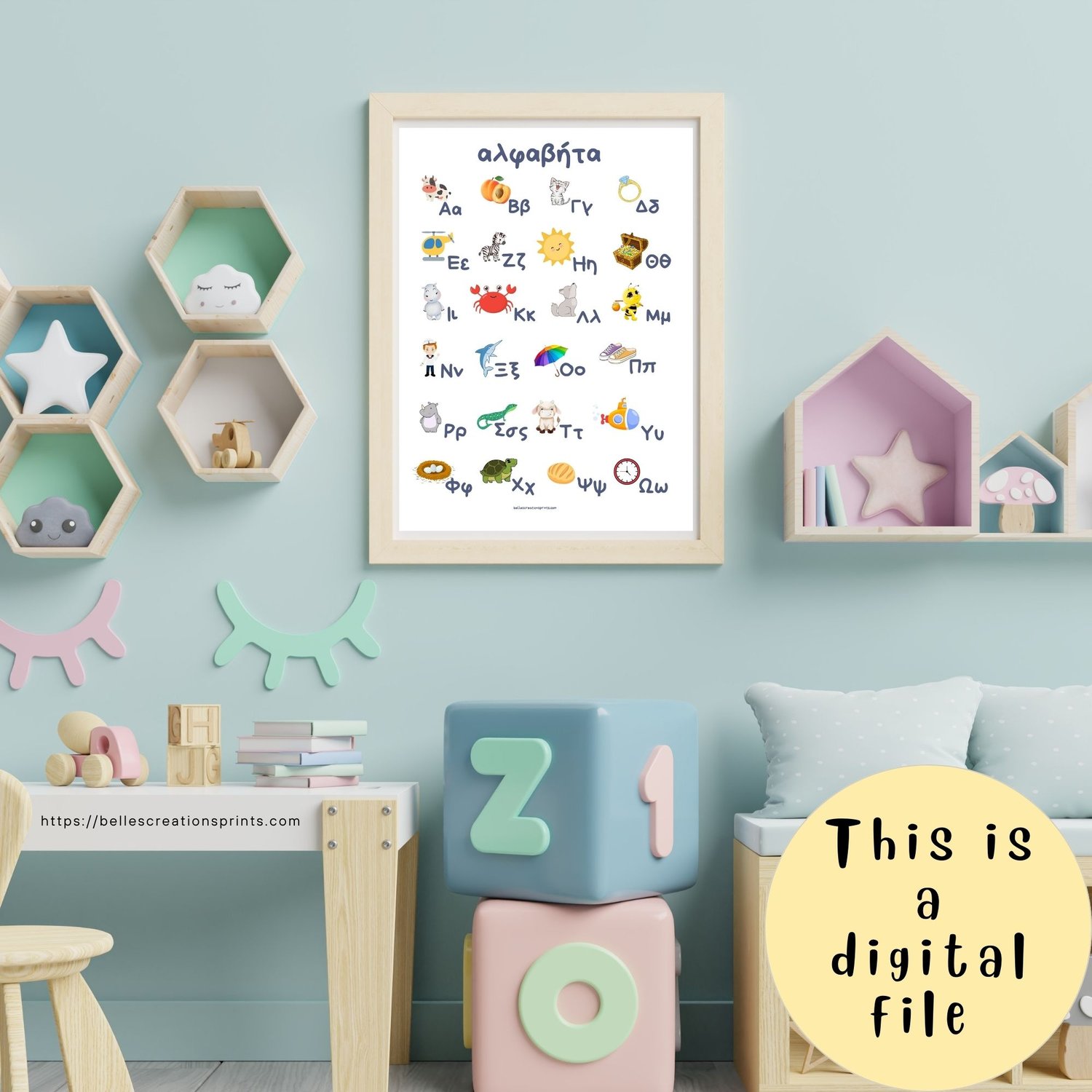 Greek Preschool Posters Bundle: Alphabet, Days, Months, Shapes, Seasons, Weather, Directions & Continents.Printable Educational Posters A1.
On Sale
Greek Preschool Posters Bundle! 🎉 Explore the exciting world of learning with our printable A1-size educational posters.
🌍From the alphabet to days, months, shapes, seasons, weather, directions, and continents, this bundle has it all. Perfect for young learners to grasp essential concepts in a fun and engaging way. Get ready to enhance your child's education with these colorful and informative posters!📚.
Alphabet 🌟
Days 📆
Months 🗓️
Shapes 🔺🔵
Seasons 🍂❄️
Continents 🌍
Directions 🗺️
Weather ☀️🌧️
📥Instant digital download. Check your email after purchase. No physical product mailed. Any issues? We're here to help! 💌
📱 Follow us on Instagram for educational content and updates: @belles_creations_prints
📝 Copyright Notice: Personal use only. Feel free to print for yourself or gift to someone special. Commercial use and reselling are prohibited.🌟📖🔍
Thank you for respecting our work! 🎨🚫
❌ No returns for digital downloads. Please reach out with any questions before purchasing. If you encounter any download issues, we're here to assist you.