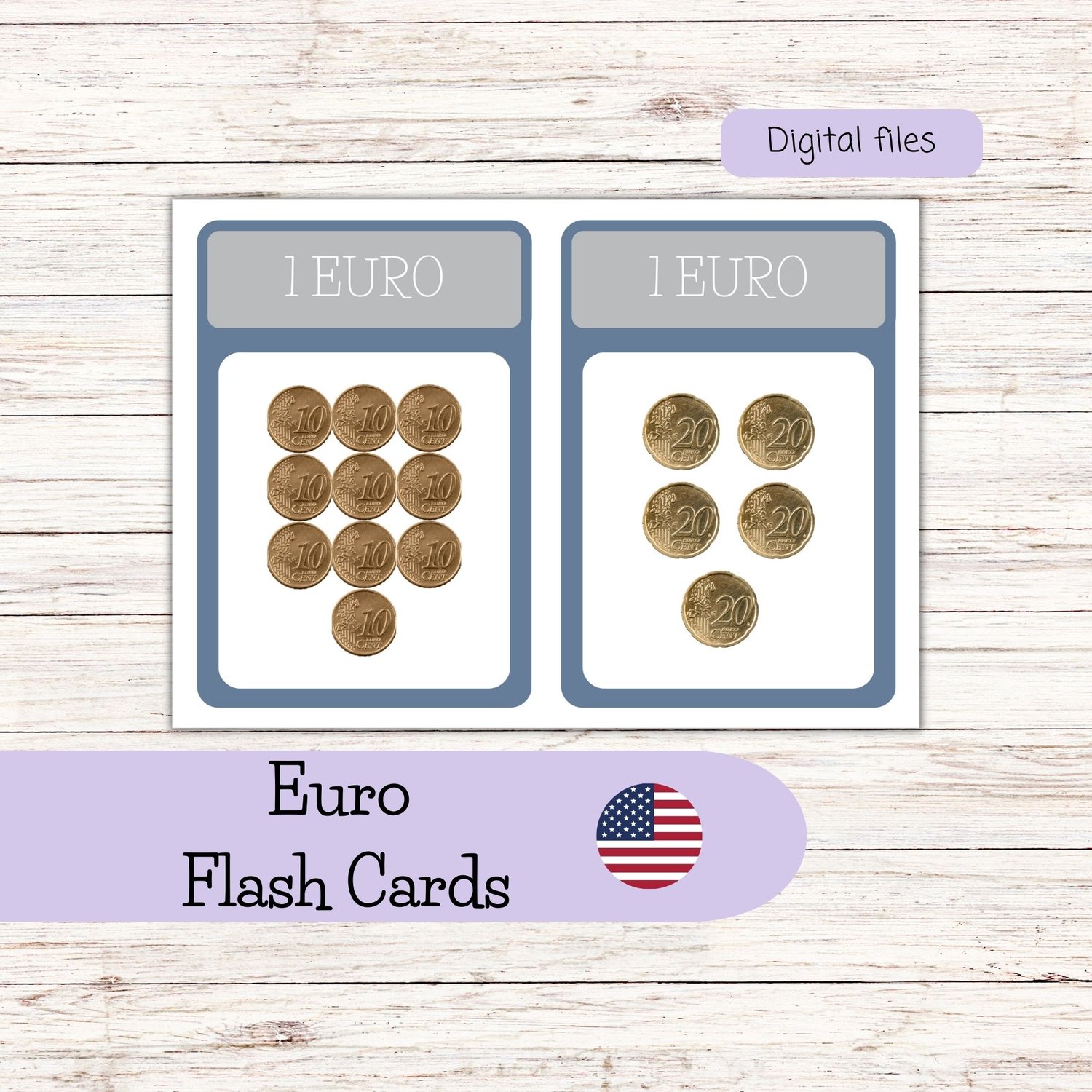 Learn Euros with Engaging Flash Cards - Currency Education for Kids and Adults
On Sale
Discover the world of euros with our Euro Money Learning Flash Cards! Master currency from 1 cent to 5 euro notes. Each card showcases banknotes and coins, helping you grasp the complete range. Visuals and values make learning easy. 🌟
💰 Explore coin combinations and create your own examples with empty cards. Laminate for lasting use!
📥 Instant download, no physical product. Check your email for PDF files. Any questions? We're here to help! 💌
🔒 Personal use only. Respect copyright. No reselling or commercial use. Thank you! 📜
Get ready to embrace euros like a pro! 💶📚🌍
📱 Follow us on Instagram for educational content and updates: @belles_creations_prints
📝 Copyright Notice: Personal use only. Feel free to print for yourself or gift to someone special. Commercial use and reselling are prohibited.🌟📖🔍
❌ No returns for digital downloads. Please reach out with any questions before purchasing. If you encounter any download issues, we're here to assist you.
Thank you for respecting our work! 🎨🚫